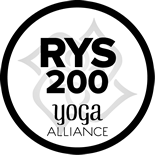 Yoga in the Permian Basin
rOming Yoga and Nurturing Space Yoga offer
a 200 Hour Certified Yoga Teacher Training Program!
When

The next session will take place from October 6, 2023 – March 8, 2024
Details
Meets the first weekend of each month and every Wednesday evening

Over 215 hours of top-notch education

Designed

for a variety of learning modalities

Training cost includes books, yoga membership with unlimited classes at rOming during the duration of training, and a weekend retreat in the gorgeous Texas Hill Country
Cost
$3300 includes program, books, support teachers, and weekend retreat


$350 discount if paid in full by September 15, 2023

Deposit of $750 holds your place (spaces are limited to provide the best instruction)

Payment Plans are Available
Schedule
1st weekend of every month October 2022-March 2023

Friday 4-8 PM

Saturday 9AM-5 PM

Sunday 1-5 PM

every Wednesday October 6th-March 8th
Certification
Upon completion of all training, students will receive a certificate of completion and will have the opportunity to register with Yoga Alliance as Registered Yoga Teachers (RYTs).
Reviews
Read all of our YTT reviews here
By:
Lauren Lucio
Jul 10, 2023
Training Program held on Oct 07, 2022—Mar 08, 2023
Excellent school! I felt very cared for individually and was allowed to explore while being guided. I'd highly recommend for the safe space of exploration of yoga and self!
⭐ ⭐ ⭐ ⭐ ⭐5 out of 5
By: Brooke Green Mar 17, 2023
I had such a great experience at rOMing! I felt so comfortable with the teachers. They were gentle and patient and really cared about our growth. Kathryn and Nancy are pure angels! I enjoyed this path with rOMing so much. I would love to take YTT300 at their studio when they make it available.
⭐ ⭐ ⭐ ⭐ ⭐5 out of 5
By: Leigh Baeza Mar 15, 2023
Training Program held on Oct 07, 2022—Mar 08, 2023
This program was amazing! I highly recommend Nancy and Kathryn!!
By:

Denise DelPrincipe

Aug 16, 2022
The rOMing YTT School offered a diverse education between the history of yoga and our own individual experiences with the practice of yoga, and where they intersect. The group learning was a large part of why I joined this program – we had weekly discussions to go over any assigned readings and/or lived experience. This school provided us with a foundation of trauma informed practice and prepared us very well to go into our first solo teaching experiences. This is a very well organized and conversational learning environment.
By:

Betsy Brooks Faris

Mar 22, 2022
Training Program held on Oct 01, 2021—Mar 13, 2022
Training at rOming Yoga was an incredibly positive experience with a lot of support from very knowledgeable instructors. They also offer flexibility to fit working professional's schedules. I liked that it feels like a community of learning.
⭐ ⭐ ⭐ ⭐ ⭐5 out of 5
By: Lauren Sonka Mar 15, 2022
Training Program held on Oct 01, 2021—Mar 13, 2022
rOMing Yoga provided an excellent 200 YTT program. Students learn about yoga from a holistic level, including mind, body, and spirit. I would definitely recommend this program to my friends.
By:

Jessica Van Zandt

Mar 14, 2022
Training Program held on Oct 01, 2021—Mar 13, 2022
Kathryn and Nancy were amazing! Loved the program, so happy I stuck with it. The program was flexible and gave me the space I needed to be able to complete the training. Wonderful experience!
By:

Mary Blain

Mar 14, 2022
It was a wonderful experience, our teachers are very knowledgeable and caring. I grew to be a better student, then as a teacher, teammate, friend, and human being.
For more information or to register:
Kathryn Vega: 214-883-2580
[email protected]