Meet Owner/Instructor –
NANCY BORRELLI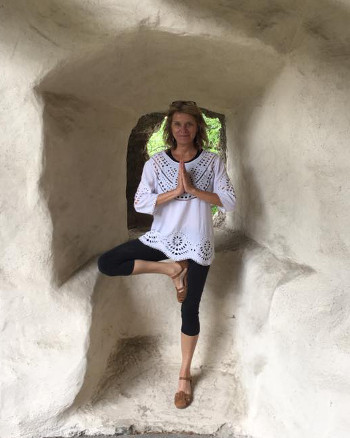 I am a RYT 500, E-RYT200, YACEP. practicing for over 20 years, teaching for over 7. My practice started in Massachusetts – a place I called home for 50 years. Yoga came along at a time when I needed some grounding and connection. There was a small Sikh community in my town that opened up their Ashram for the practice of Kundalini yoga. I began my practice after an injury realizing that conventional medicine was not enough. I started exploring Iyengar, Hatha, Bikram, and Vinyasa to name a few. After moving to West Texas, I fulfilled one of my dreams by becoming a RYT at Midland Yoga Works. My easy going nature encourages beginners, as well as those with experience to feel confident in and challenged while keeping them safe with my alignment based teaching. When a student goes beyond their comfort zone and are capable of far more than they thought possible, I know I have made the right choice in teaching. When we call upon this pure strength that resides within us, and we use it both on and off the mat, we step into our power. I invite you to practice with us – the only requirements are a mat, open mind and heart, and a vision for yourself.
Meet Owner/Instructor –
BECKY BATTERSHELL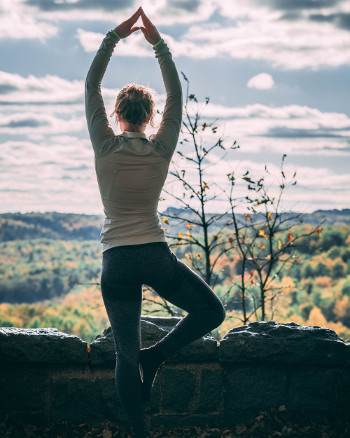 Hi! My name is Becky Battershell. Yoga has been part of my life for the last 8 years. My practice has not only helped me grow stronger physically and emotionally but also helped me recognize the importance of slowing down and living in the here and now. Yoga inspires me to live more mindful. I completed my RYT-200 training at Cyndi Simpsons' Midland Yoga Works which was heavily (Iyengar) asana (posture) based training. I am Uunata aerial yoga trained. I am currently studying a Kundalini (spiritual Yoga) based teacher training. The thing I love most about yoga is that there is always more to learn. I know I can study it for the rest of my life and always learn something new. I love yoga because it is unique to each person who practices and together we can share our experiences and knowledge. In my class I hope to help you feel more grounded, tuning into your own bodies needs and guiding you through a practice that will nurture your body and feed your soul. My hope when is that when you step off the mat you feel refreshed, balanced and inspired.
Meet Owner/Instructor –
CHELSEA EYLER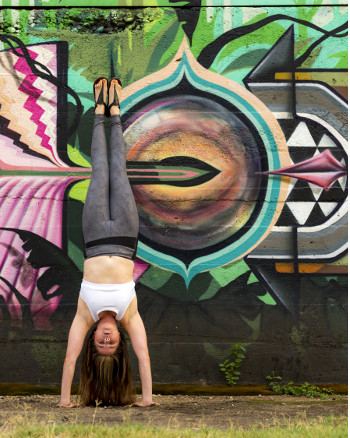 I am a 200 HR RYT and certified SUP Yoga instructor. I received my certifications from BIG Power Yoga in Houston. I have completed Baptiste level one with Baron Baptiste. I started my yoga journey in 2012. I loved the challenge yoga presented to me. I could feel my body wringing out in each pose. I stepped on to my mat knowing yoga would help the endurance of my body and what I learned was that I could use yoga to interrupt any stressful or negative thoughts. Yoga is the practice of yoking the mind and body together as one. Rooming Yoga was a vision that came to me at the end of my teacher training. In my mind yoga should be everywhere and was designed for every-body. It was when I moved to Odessa that starting a mobile yoga studio came to life. My own personal journey has always led me to service for others. Teaching to me is a co-created collaborative process with my students. In my teaching I challenge my students to play outside of their comfort zones and move past resistance to reach a deeper practice. I teach powerful flow in which your breath will become a tool to connect to your body.
Meet Instructor –
DARON BARNES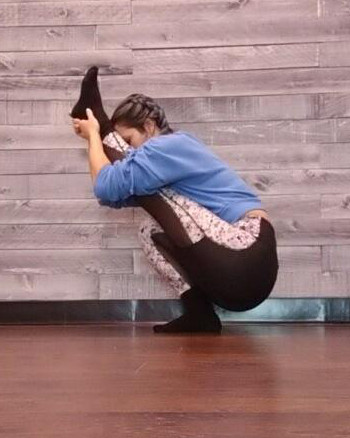 After practicing yoga from home via YouTube for five years, I got certified in Thailand with Candace Moore, from YogabyCandace, for my 200hr RYT. My flows yoke both the modern world with ancient yoga principles. I teach a unique blend of vinyasa flow and functional movement to increase body and breath awareness. I firmly believe that people are stronger than they give themselves credit for and I firmly

believe it's my job to guide students to that realization.
Meet Instructor –
MARY BLAIN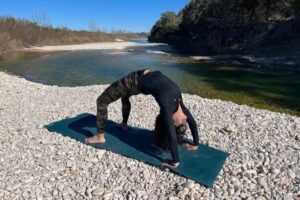 Hola! My name is Mary Del Carmen Estrada Blain, call me Mary. I received my 200 HR training from our own rOMing Yoga Teacher Training Program.
Growing up, I was aware of my spiritual needs. I am curious and a seeker. I am originally from Venezuela, South America. I came to the USA, my new beautiful country in 1999. I had a great amount of anxiety and depression after I moved to the USA. I started meditating and during that journey, I learned about yoga.
Yoga has changed my life, my physical abilities, my surrounding, and it has a ripple effect on those around me in the most positive amazing ways.
I am overjoyed to become a part of rOMing Yoga and the amazing group of female leaders in our community.
Please come and join us, the mat is waiting when you are ready. I would like to participate in your practice. Si quieres clases en español, por favor contactanos.
Meet Instructor –
MELISSA COHNS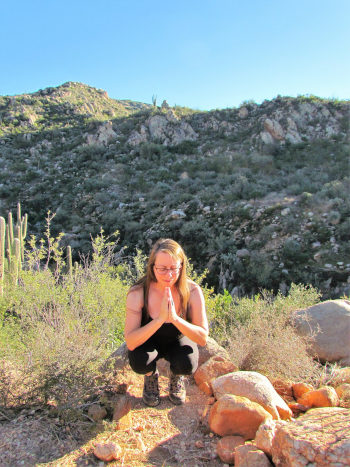 My name is Melissa, and my vision is for you to experience personal transformation and awareness through the practice of yoga. I strive to meet you right where you are when you arrive on your mat and help you create a stronger connection with body, mind, and spirit through modification-forward asana (posture) practices, guided meditation, and yoga philosophy. All levels welcome!
As a former Type A team leader, figure skater, and race car driver, I was introduced to yoga in 2012 as a way to manage stress, regain flexibility, and find balance. Yoga delivered! I have RYT®-500, E-RYT®-200, and YACEP® designations with Yoga Alliance and received specialized training in yoga philosophy with a western world perspective, guided meditation, pranayama, hatha yoga, restorative yoga, yin yoga, trauma sensitive yoga, and modifications for asana through Barefoot Yoga School and Radiant Spirit School of Yoga in Tucson.
Meet Instructor –
DENISE DELPRINCIPE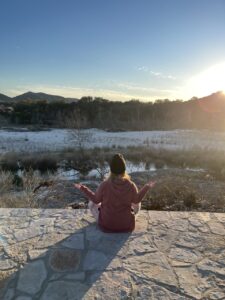 Hi! I'm Denise, a 200-hr yoga teacher and registered dietitian nutritionist (RD/RDN). I currently serve a really cool group of people in our community who struggle with disordered eating, eating disorders and those who desire more intention and intuition-led eating. I hope to combine my nutrition work with the priciples of yoga to help my people find connection and confidence in their bodies. Movement doesn't have to be a mundane task or a chore; it can be a joyful activity. I can't wait to lead you in finding more intuition in your body-to find respect and peace within.
Meet Instructor –
BETSY FARIS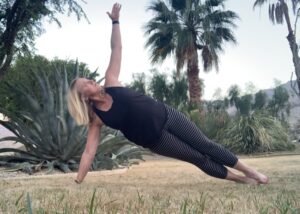 My name is Betsy Brooks Faris and I am a 200 hour RYT and 15 hour Yin Instructor, having recently completed my training with rOming Yoga. I began my yoga journey in early adulthood, but in the chaos of COVID quarantine I revisited yoga and meditation for a deeper study. I embarked on a journey to find calm in a turbulent world. What I found was myself. I always knew of the deep connection between the body and mind, and the ability to regulate or energize through movement and breathing. Yoga ties all of these together in a way that feeds my soul. As a teacher, my main goal is to meet you on the mat as you are and share my love of yoga. Come as you are, I can't wait to meet you.
Meet Instructor –
TERRY HURT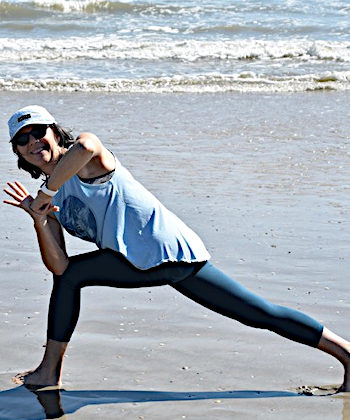 My yoga journey began 2016. I believe we all come to yoga seeking something. Everyone wants to improve their quality of life. I began yoga to add more flexibility to my body but yoga is so much more than movement. The surprising thing about yoga is how it calms your mind and brings you to a place of acceptance. I found yoga at a time in my life when I needed that. Yoga has become an important part of my daily life. After studying and practicing yoga for about 4 years I began my teacher training in September of 2019 at Midland Yoga Works and received my 200 Hour RYT certificate in May of 2020. Yoga is a lifelong learning experience and I look forward to sharing what I've learned and learning so much

more!
Meet Instructor –
MEGAN MEDINA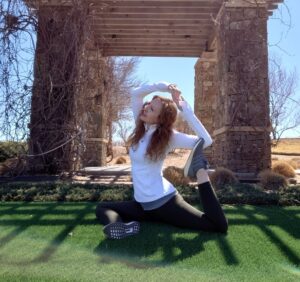 I was introduced to yoga by my high school PE coach in 1996 and have enjoyed it ever since, even teaching choreographed yoga classes in 2007 and 2008. As I've gotten older and noticed more stiffness in my joints and muscles, I finally decided to get serious and joined rOming Yoga's inaugural Yoga Teacher Training, completing my 200-hour training and Yin Yoga certifications in spring of 2022. I love to mix all forms of yoga into my classes: the stillness of Hatha, the beauty of Vinyasa, the depth of Yin, the dynamism of Kundalini. In my professional life, I work as a mental health counselor, and yoga helps me in and out of the office. In yoga, the mind is the body and the body is the mind, and through that process of discovery, we can learn to be good to ourselves and others.
Meet Instructor –
BLAISE MYERS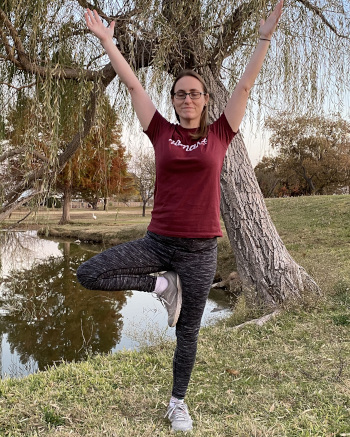 Although I had dabbled in yoga while completing my Master's degree in Public Health, it wasn't until I became a stay-at-home homeschooling mom that I got serious about my practice. When rOming Yoga opened, I was excited to see a dedicated space for yoga in Odessa of all places! One of my first classes, the instructor told us to take a moment just for ourselves and it was so profound to hear someone tell me to do that after years spent being a mother and dealing with anxiety and bodily illness. I obtained my yoga teaching certification through Midland Yoga Works and have been teaching at rOming ever since. I believe that yoga can not only change your body, but is a highly effective tool for fighting mental hardships, accepting our imperfectly perfect bodies, and enacting change. I want students to feel empowered to overcome difficulties in their bodies and minds and to share that ability with those around them.
Meet Instructor –
ASHLEE POWELL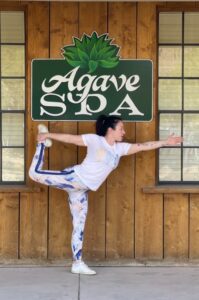 Hello! I'm Ashlee, born and raised in Odessa, TX. I found yoga July of 2021. I came in purely for physical aspect but was completely blown away with the mental clarity and emotional release of body and mind. After 16 years of illness and personal loss, yoga changed the way I was healing. It turned my healing into hope. I saw the sign-up sheet for the 200-hour Yoga Teacher Training Program at rOming Yoga, the last spot, and began my new journey. The process throughout was incredible. Upon completion, I received my 200 HR Yoga Teacher certificate with the addition of a certificate in Yin Yoga. I am addiction informed, constantly curious and love to learn. Most of all I want to help people. Grab your mat and let's go!
Meet Instructor –
ASHLEY TSCHAUNER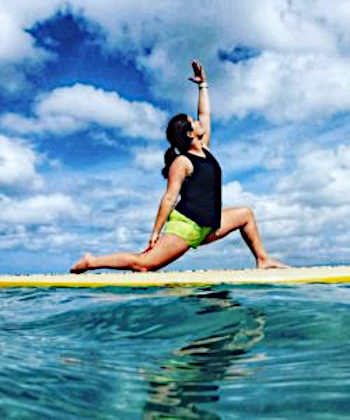 I discovered yoga in a local gym shortly after becoming a new mom. It was love at first down dog! In fact, I was so faithful to my practice that the instructor asked me to cover the class when she suffered an injury. It was then that I discovered how much I enjoy sharing my love and knowledge of yoga with others. I obtained my Yogafit teaching certification in 2018. I consider myself a lifelong student of the practice and am always seeking learning opportunities. It is an honor to share my passion with the yoga community!
Meet Instructor –
KATHRYN VEGA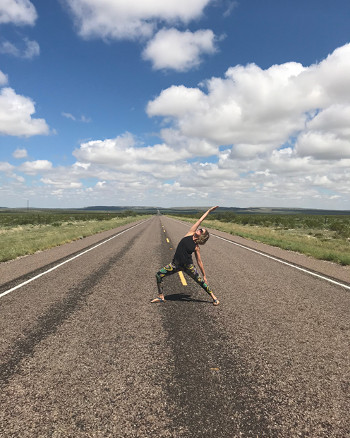 Kathryn discovered yoga while struggling with an auto-immune illness. After beginning a personal practice in 2013, she noticed immediate physical improvements, as well as mental sharpness and emotional stability. Her initial study of Hatha Yoga began in Tucson. She has trained extensively in Yin Yoga and Unnata Aerial Yoga and is certified in Stand-Up Paddleboard Yoga. Kathryn completed Radiant Spirit's Trauma Conscious Studies as well as the 300HR Yoga Teacher Training in the throes of the pandemic. As an Experienced Registered Yoga Teacher with over 500 hours of training (E-RYT500), Certified Educational Provider (YACEP) with Yoga Alliance, and the only Registered Yoga School in Odessa, she has taught over 2800 hours in the Rio Grande Valley, Arizona, and West Texas. Join her on the mat to discover clarity, strength, and flexibility in your life.